Core Teams Begin Work on Diversity Plans
Dr. Alice Prince met with 30+ people on February 25th at our Diversity & Inclusion Core Team Information and Orientation Meeting.  Each school has formed a team who will work on developing at least 3 SMART Goals for their individual school's Diversity and Inclusion Plans.  Each team received copies of the survey results from teachers, parents and parishioners.  They will also receive the student/youth survey results when complete in March. Stay tuned to your school's newsletter and this Federation e-mail for updates.
Questions? Contact Dr. Alice Prince at aprince@federationofcatholicschools.org or Cara Koen at advancement@federationofcatholicschools.org or 314-537-3174.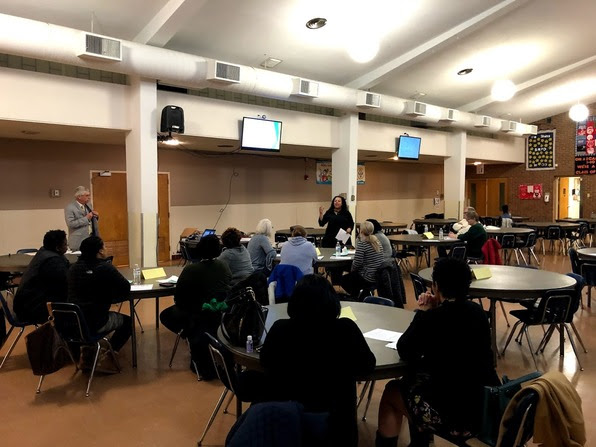 Black History Month Celebrations
Our schools have continued traditions and started new practices with resources and suggestions that Dr. Prince has been providing to teachers through her weekly newsletter and Catholic Vibrant Life podcast. Judge Jimmie Edwards, Director of Public Safety for the City of St. Louis, stopped by and visited with Our Lady of Guadalupe students earlier this week.
St. Louis Police Chief John Hayden is scheduled to visit All Saints Academy at St. Ferdinand on Thursday afternoon. On Friday, third grade students from All Saints Academy at St. Rose will visit their neighbors at St. Catherine Apartments and present their Famous Black American poster projects that they have worked on throughout Black History Month.